Take Marketing Off Your Plate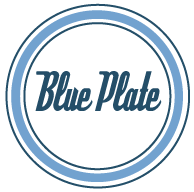 Having a small business is a lot of work. As the business owner, there are some days you wear the chef's hat, and other days you push the broom. Everything has to get done. It's just a matter of getting the most urgent thing done first. Some days you are successful in just keeping the place from burning down.
Marketing is the dessert to a meal that you don't have time to finish. That's where Blue Plate comes in to help. We understand that your money is tight and that your efforts need to produce fast results. Blue Plate develops smart, cost-effective solutions to meet your small business needs.  Whether you need a website created or you just need to build sales based on the website you have, we can help you. We work to get you new customers while you make sure no one runs off with the register.
Call 913-708-1104 or contact us for a free consultation.